What is Physical Therapy?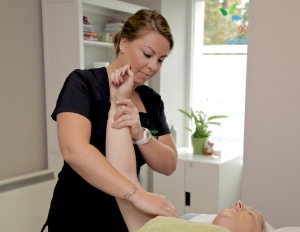 Physical Therapy is a manual, drug free treatment of muscles, ligaments, tendons and facia.
Nowadays many people suffer from all types of neck pain and back pain, poor posture caused by various aspects of our daily life such as work, or a fall going back many years which we have forgotten about. With the passage of time the body and muscle bulk becomes altered producing pain in different places in your body, perhaps in your foot, back, neck etc.
Even though the adverse affects of "poor posture" can seriously impact on our quality of life it can certainly be treated through awareness and corrective action.
A course of Physical Therapy treatments can bring relief to pain. The number of treatments required depends on many factors such as how long you have had your injury/condition.
Consultation prior to Physical Therapy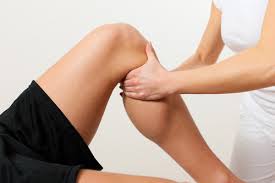 On your first visit we will bring you through a consultation process which precedes any treatment. We need to learn as much as possible about the background to your condition – lifestyle, injury history etc.
This information will help us build a picture of the possible cause of your condition and will enable me to locate which aspects of your neuromuscular and skeletal system are dysfunctional.
Conditions we treat using Physical Therapy
Spinal Injuries
Low back spasm / pain & sciatica

Postural and ergonomic pain
Orthopedic Injuries
Traumatic injuries e.g. whiplash, road traffic accidents

Osteoarthritis e.g. hip and knee painful and stiff joints

Occupational overuse injuries e.g. forearm and wrist pain

Foot pain e.g. plantar fasciitis

Frozen shoulder
Sports Injuries
Joint sprains e.g. sprained ankle

Muscle strains e.g. strained hamstring

Overuse and repetitive strain injuries e.g. tendinopathy (tendonitis; tendinosis)

e.g. Achilles (ankle); Patella (knee); Shoulder; Elbow; Wrist tendons
Treatment
Once I have a full history I will explain the root cause of your condition and all aspects of the treatment planned.
In our treatments various soft tissue, myofascial, joint mobilisation and muscle energy techniques will be used to achieve the desired result. Homecare advise will be given and possible stretches or stretching work.
Difference Between Physical Therapy and Physiotherapy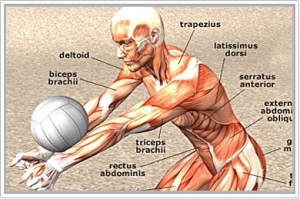 Physiotherapy and physical therapy have been organised within Ireland as discrete professions for two decades. Physical therapists specialise from day one on assessing and treating musculo-skeletal problems. Physiotherapy training focuses primarily on hospital work whereas physical therapy is designed for conditions seen mostly in private practice.
Physical therapy training concentrates on the use of manual (or hands-on) techniques exclusively, whereas physiotherapy incorporates electrical modalities where available, such as interferential, ultrasound, tens, laser and other non-manual treatments. Physical therapists are trained with a view to a longer client consultation incorporating a more holistic approach and treatment, which by virtue of its hands-on nature is more client-centred.